Lifestyle
Anti-Double-Dip Salsa Safely Kits : Salsa Safely Kit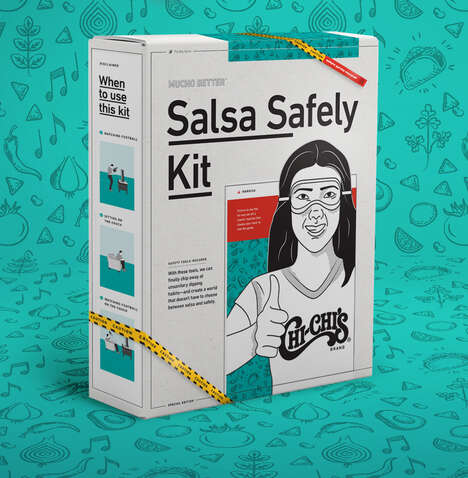 According to a recent study, 70% of people admit to double-dipping and to improve food safety, CHI-CHI'S launched a new 'How To Salsa Safely' Kit.
The CHI-CHI'S How To Salsa Safely Kit includes "tasty chips and salsa, a zippable mask for easy chip and dip access; chip tongs so no one's grimy hands are being shoved in the chip bowl; and a personal salsa dipping bowl." This is especially useful for the upcoming Super Bowl, a sports day where many come together to eat and cheer on their favorite football teams.
CHI-CHI'S is also encouraging everyone to take the pledge to "Salsa Safely" for a chance to win one of the Salsa Safely 100 kits. The snack brand will also make a $50 donation to World Central Kitchen for every pledge, up to $10K.
Image Credit: CHI-CHI'