Lifestyle
Caramel-Celebrating Frozen Treats : Caramel Brownie McFlurry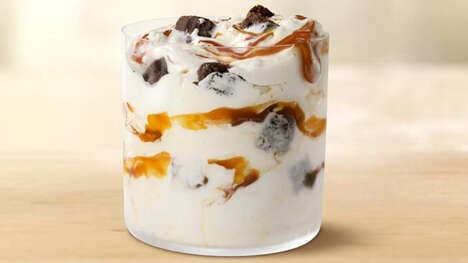 The McDonald's Caramel Brownie McFlurry was unveiled by the brand on National Caramel Day (April 5) as one of its latest ice cream-based treats that marks the celebration and makes use of the namesake ingredient.
The treat starts off with the brand's signature creamy vanilla soft serve before being paired with brownie pieces and ample amounts of caramel topping that gets blended throughout. This recipe is reported to deliver a sweet, textural experience that merges smooth caramel with the doughiness of brownies throughout.
The McDonald's Caramel Brownie McFlurry is arriving at participating locations nationwide in the US starting on May 3, 2021 and is likely to be a hit amongst sundae fans seeking out a new take on the dessert.
Image Credit: McDonald's