Lifestyle
Matcha-Infused Almond Butters : squeezable nut butter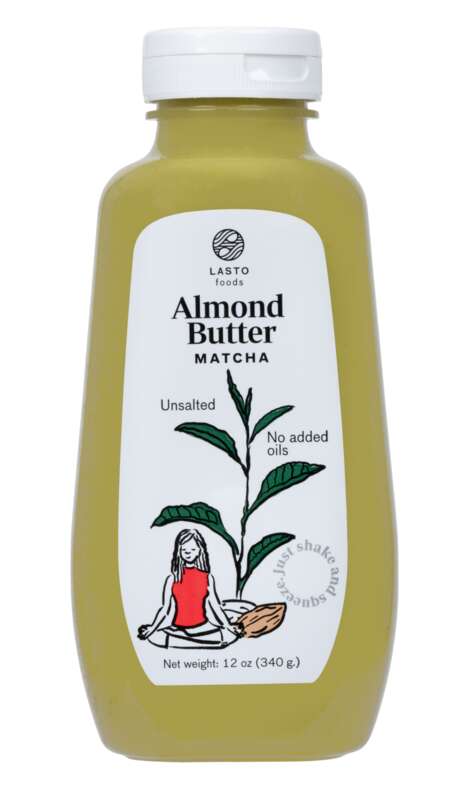 Lasto Foods makes a variety of ultra-creamy squeezable nut butter products like classic Peanut Butter, as well as Cinnamon Almond Butter, Pumpkin Spice Almond Butter and the newly released Matcha Almond Butter. Like the brand's full product portfolio, the newest addition is minimally processed and free from extra oils and stabilizers.
The Matcha Almond Butter sets itself apart with vibrant green color and a simple ingredient list that just includes almonds, coconut sugar and antioxidant-packed matcha powder. This nut butter promises to appeal to matcha latte lovers, especially for its clean, minimalist formula.
Thanks to the mess-free packaging, it's easy to add a squeeze of nut butter when cooking, baking or finishing off a meal or snack.