Lifestyle
Remixed Influencer Beverages : Charli Cold Foam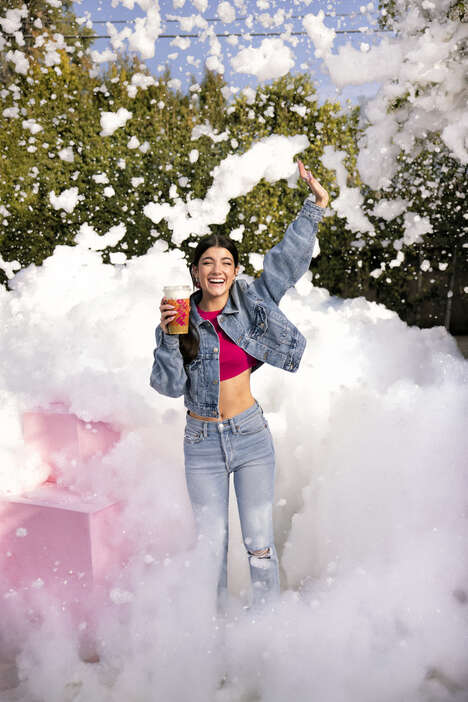 Dunkin' is teaming up with Gen Z Tik Tok star Charli D'Amelio to introduce the Charli Cold Foam, a fresh new take on Charli's favorite Dunkin' order that first appeared on Dunkin' menus in September 2020. This new option combines her favorite—Dunkin' Cold Brew with three pumps of caramel—with Sweet Cold Foam and cinnamon sugar on top.
Alongside the remix of Charli D'Amelio's go-to brew, Dunkin' is also introducing two new cold brew beverages with Sweet Cold Foam: the Cold Brew with Sweet Cold Foam and Chocolate Stout Flavored Cold Brew with Sweet Cold Foam. Sweet Cold Foam promises "the ultimate sipping experience," especially when paired with the brand's premium coffee steeped in cold water for 12 hours.
The Sweet Cold Foam can be added to a variety of iced beverages at Dunkin' and it's served with a special new lid.